Bikini Prep Coach Welcomes Melinda Turner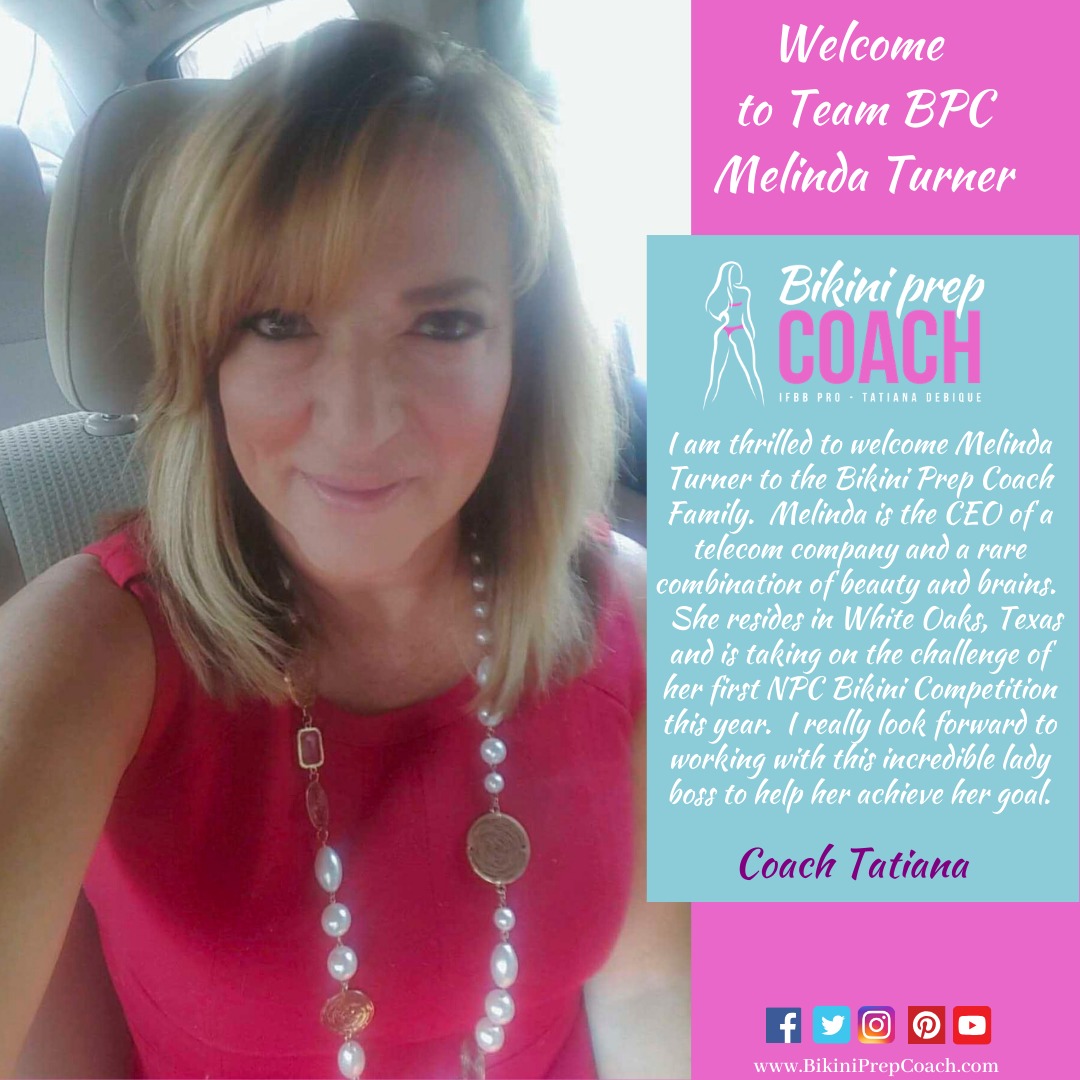 I look forward to working with Mendy as I am sure there is a lot we can learn from each other.
I am thrilled to welcome Melinda Turner to the Bikini Prep Coach Family. Melinda is the CEO of a telecom company and a rare combination of beauty and brains.  She resides in White Oaks, Texas and is taking on the challenge of her first NPC Bikini Competition this year. I really look forward to working with this incredible lady boss to help her achieve her goal.