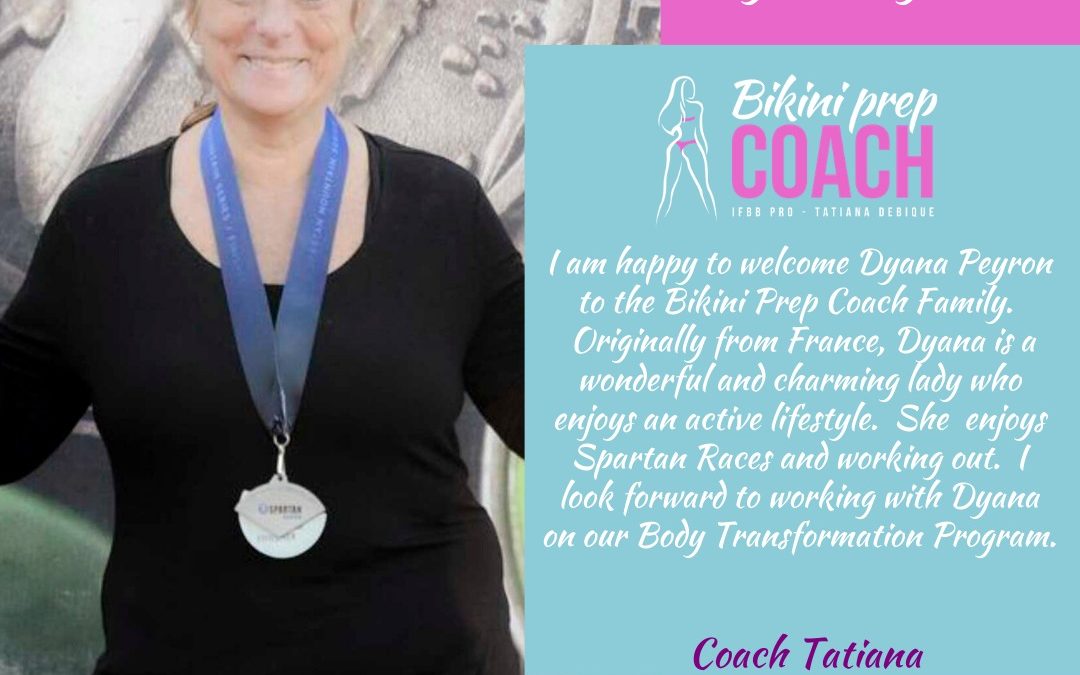 Bikini Prep Coach Proudly Welcomes Dyana Peyron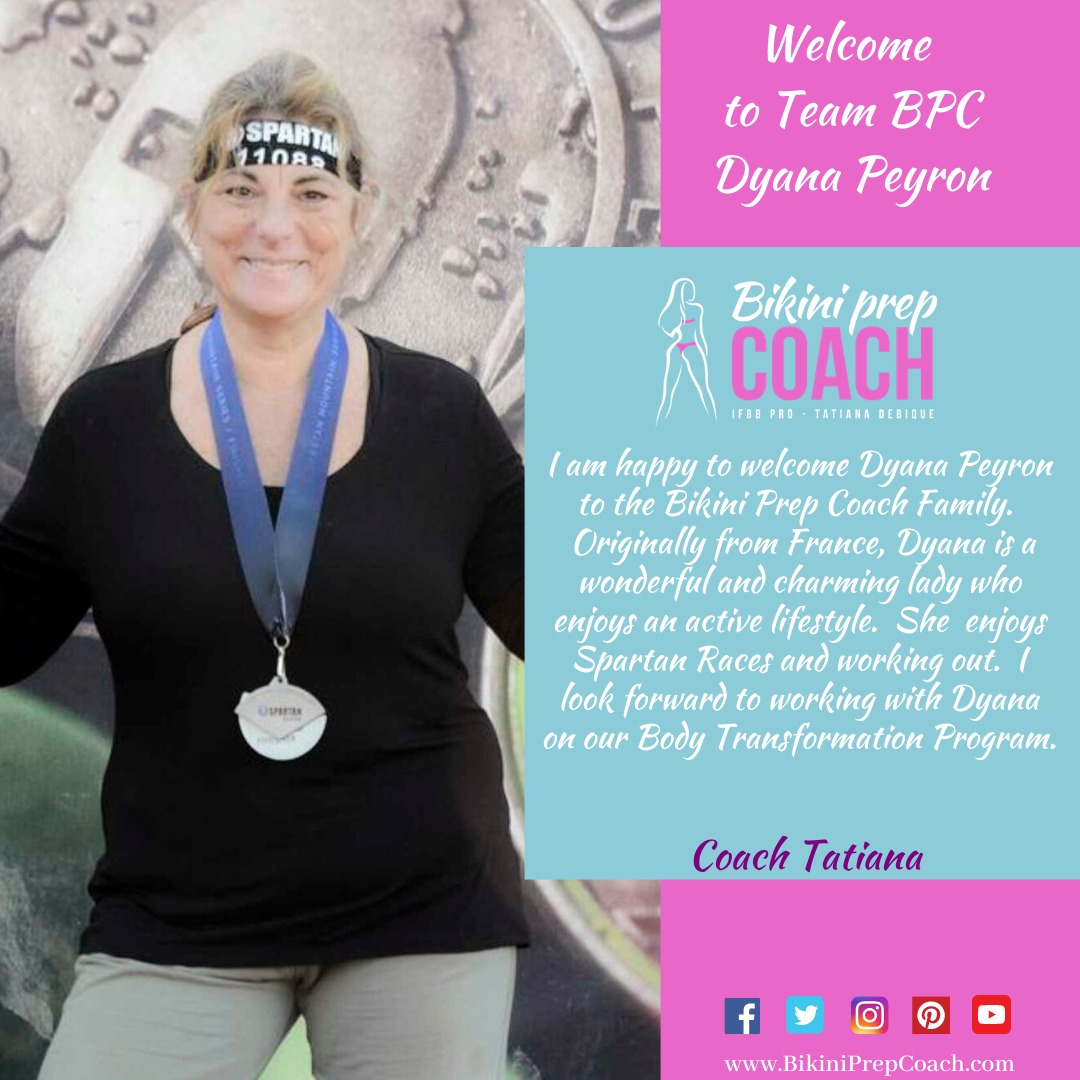 I can't wait to see Dyana's complete transformation.  Stay tuned.
I am happy to welcome Dyana Peyron to the Bikini Prep Coach Family.  Originally from France, Dyana is a wonderful and charming lady who enjoys an active lifestyle.  She enjoys Spartan Races and working out.  I look forward to working with Dyana on our Body Transformation Program.